Testimonials
Why Choose NATCOM
Your Qualifications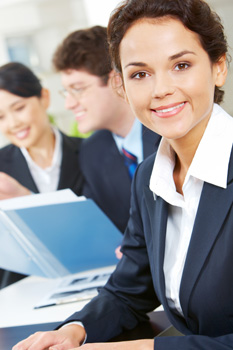 Testimonials -What people are saying about us
The self development and awareness that the course (Advanced NLP) produced in me was immense. I thank James for willingly sharing his knowledge and experience with me.

M. M. Buderim – Sports Coach
It (NLP) cleared up my past, re orientated my view of working with people, shown me how people operate differently and it has been fun

R N, UK – Practitioner



I have just completed your NLP distance learning course and it has already turned my life around. I can't wait to apply it to my clients in my new practice. I freely recommend this unique training to anyone who wants to achieve true personal excellence.

RL, Austin TX, USA



An excellent way to learn these important people skills.

R. S. Local Government officer, Qld
James, your (Advanced NLP) course is the best I have ever attended. It has opened up a whole new world for me. Thanks a million.

TD, Pasadena CA, USA



I enjoyed the course (Clinical Hypnosis) immensely and have learned a lot. I can recommend it to anyone.

S. M.,. Therapist, Murwillumbah, NSW



Excellent value. Delivered in an environment where the desire to learn was nurtured and encouraged with patience and warmth.

L. A. Local Government Officer, North Qld.



A wonderful opportunity, not only for a career change, but also for fantastic personal growth. The most life enhancing experience I have ever experienced.

J. C. Therapist, Coffs Harbour, NSW



I greatly enjoyed James' style of teaching immensely. This is truly Hypnosis with a soul. I am looking forward to the next course.

C. O. Practitioner, Mt Tamborine, Qld



This course (Advanced Clinical Hypnosis) was the most beneficial I have ever experienced. An added bonus was the emphasis on professional ethics. It has given me a lifetime of knowledge and healing.

S. G. . Healer, Adelaide, SA



James, your style of presentation was superb (Clinical Hypnosis). The four step process made learning not only easy but thoroughly enjoyable. I look forward to seeing you later in the year to take the advanced level.

AT, Towaco NJ, USA



Absolutely brilliant! It explored the deeper levels of Ericksonian Hypnosis and made me confident in my own abilities. James shared so many techniques and so much information.

R. B. Naturopath , Cairns, Qld.



NLP as taught by James has provided a new and exciting way to effect change, both within myself and in my clients. I highly recommend the course.

C. J. Registered Nurse, Gold Coast, Qld



An absolute must (NLP) for anyone wanting to further their professional and personal development. A guaranteed investment.

P. G. Financial Consultant, Darwin, NT



A truly excellent learning experience (NLP) which will be most valuable in all fields of life.

D.N.S. Businessman, Gold Coast, Qld.



The course (Counselling Skills) far exceeded my expectations

L. M. Registered Nurse



Interesting and enlightening (Self Empowerment). Genuine experiential learning

J. D. Businessman, Gold Coast, Qld



Loved it (Self Empowerment). It provided me with so many answers and opened up my mind to new questions and learning. Training was excellent. The best way to learn.

G. L. University law student



At last the light has been turned on! (Counselling Skills) This is the first time I have studied by distance learning and I really enjoyed working with no pressure, at my own pace. Please send me details of the NLP distance program.

RB, Washington DC, USA



James, you have changed my life. Your teaching style and constant support have made personal growth and learning a real pleasure for the first time in my life. I will never be able to thank you enough.

DN, Businessman, North Queensland



I thoroughly enjoyed the course (Clinical hypnosis) and appreciated the way James explained everything so thoroughly. I enjoyed the practical application of the processes taught. The course material was excellent as was he venue.,

DC Masseur, Queensland



Good value (Clinical Hypnosis). I thoroughly enjoyed the course and will use the techniques in my Clinic.

BL, Therapist, Queensland