Hands on Training
Hands-On Training at its BEST
For personal progress, work, Therapy and Lifestyle check the new 'Neuro Linguistic Hypnosis
in YOUR Life' packages for people who want to get more out of life.
Our trainings can be used in your workplace or for Therapy to deal for building self confidence, in stress management, fear and phobia, anxiety and panic attacks, stop smoking, weight loss, relaxation, bed wetting, nail biting, self hypnosis, drug abuse, sexual dysfunction, sports performance, relaxed pregnancy, and many other situations
where a change of behaviour is needed. Practitioners often use both modalities.

The 4 step inductive learning process:

Described

Demonstrated

Practiced

Experienced
Personal supervision at all times:
Training manuals provided

Internationally acclaimed trainers

Post training support programme

Tailored to your requirements

Convenient year round dates
It's easy to book!
Neuro Linguistic Hypnosis Trainings can be conducted on the clients premises for groups of 10 to 15 participants.
Other hands-on courses can be conducted on request (See Promoter's Special note below).
Joint Venture / Affiliate Opportunities
(Companies or Educational Organizations including Private Trainers) NATCOM is committed to increasing knowledge and skills in Communication in Society, which promote more opportunity and self worth for those who acquire the training that these courses offer.
Maybe you would like to assist us in this area by promoting our training courses, or arranging Corporate and or Group Training.
We would certainly look favourably at these opportunities and reward those who assist us in the promotion of our courses and training packages.
There is also an alternative way to qualify. Have you considered our great user friendly way of learning, and qualifying, in the comfort of your own home yet?  Check out the great way to learn via "Distance Learning" here.
**Note**: Only current Course Fees will be
displayed.
Future Course Fees to be announced on
establishment of date and time of each individual course or via contact and
negotiation with NATCOM.
Standards
recognised in the industry by the Hypnosis Council of Australia (HCA) is a
minimum of 400 hours supervised study for Practitioners.
This includes:
300 hours  direct clinical
experience under supervision
COURSES:
Introduction to
Hypnosis
& NLP
– Self Empowerment Course (SE.001) ……
Currently Enrolling – $895 Course Fee (AU)
Communication

is a skill necessary in every part in life.

Learn how to communicate

successfully



Change your

relationships



Improve you

career

opportunities


Motivate

yourself and others

Hypnotherapy Practitioner (CH.001)
Hynotherapy course taught by Professional experienced Hypnotherapists.
Learn from the best!
Full practitioner course which totals 12 days (or 100 hours).
Receive a HIGHLY DISCOUNTED Course Fee for Hypnotherapy Practitioner
(CH.001)  $5950 — (Normally $6995)
NLP Practitioner
(NLP.001)
In depth NLP techniques within this course.
Full practitioner course which totals 12 days (or 100 hours).
Receive a HIGHLY DISCOUNTED Course Fee for Hypnotherapy Practitioner (CH.001)  $5950 — (Normally $6995)
All prices include Government tax if applicable.
Early Bird Discounts may apply. 
NATCOM reserves the right to change the dates and /or content of its courses if it considers it in the best interests of the students. 
Travel and cancellation insurance is recommended. 
(Correct as at Jan 2019 E&OE)


BOOK NOW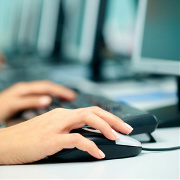 Book your course now, It's as easy as clicking here